Editor's note: Finance executives could no longer succeed by focusing simply on numbers. Grace Lim (pictured), CFO at KK Women's & Children's Hospital (KKH) in Singapore shared with FutureCFO audiences how female finance executives could become CFOs. A major piece of advice from her is to stop focusing on one area of business and be open to cross-functional experiences. This article is part of FutureCFO's Female Leadership in Finance Series.
FutureCFO: When did you start to become interested in finance? Can you briefly describe your finance career journey and one or two highlights?
Grace Lim (GL): During childhood, my dad had a great influence on my sister and I to take up a career in banking and finance. I graduated from the National University of Singapore with a Bachelor in Accountancy degree and pursued an ACCA qualification while working for the Public Utilities Board.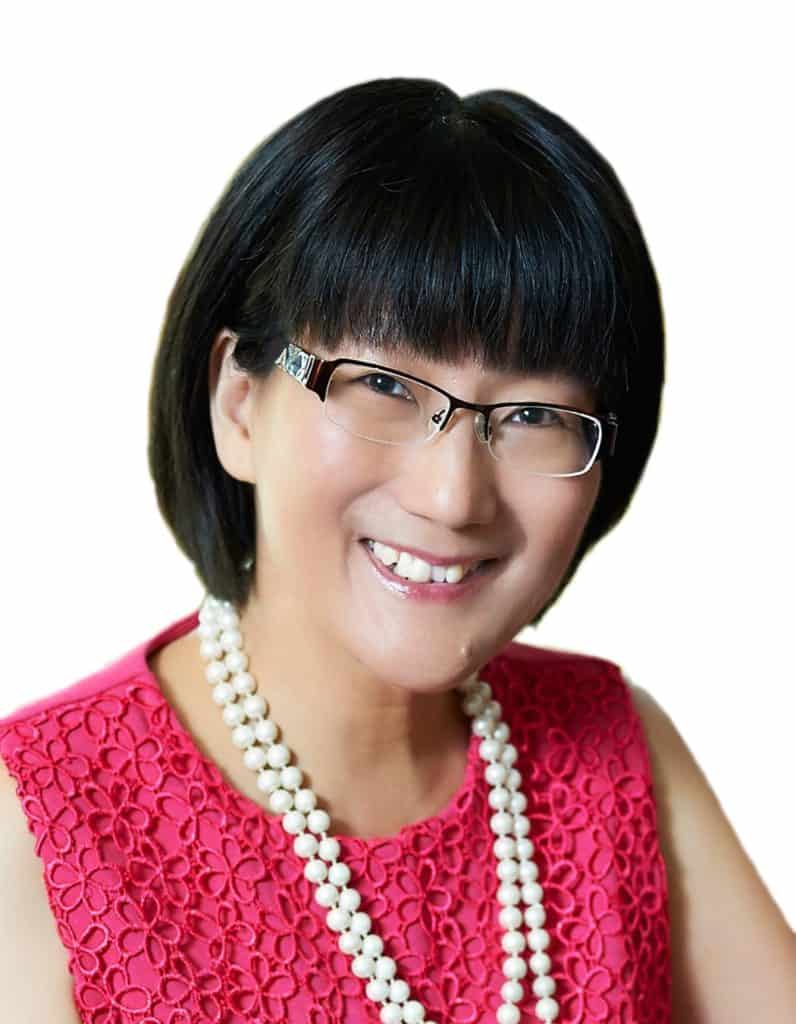 As part of talent development, the director of finance rotated me to different sections of the finance department. I was fortunate to get a flavour of the accounts payables, costing and budgeting functions.
In my fourth year, I was promoted to the position of corporate planning officer in the corporate planning department which undertook scenario planning and simulations. From job rotation and exposure, I learnt the value of early talent grooming.
Career development requires a long runway. To support this, organisations need to have comprehensive talent development plans; without which, there would be no continuity in the grooming process.
Staff will depart due to a lack of advancement opportunities. This is a loss to the organisation and to the supervisors at the unit level.
FutureCFO: What do you enjoy doing the most in your current role?
GL: Let me briefly introduce KKH before sharing with you what I enjoy the most in my role.
KKH is Singapore's largest tertiary referral centre for obstetrics, gynaecology, paediatrics and neonatology. The academic medical centre specialises in the management of high-risk conditions in women and children, and undertakes clinical training and research to raise the standard of care.
The hospital has adopted a culture of innovation as it strives for world-class clinical leadership. It also focuses on patient's safety and needs through a seamless service in a warm and compassionate caring and healing environment.
As CFO of KKH, I manage the finance division which comprises five departments: admissions office, business office, finance (operations and accounting), finance of the academic medical centre, and financial planning and analysis.
Over the years, I have nurtured the transformation of various departments by motivating staff to generate innovative ideas and equip them with expertise, practices and technologies to rapidly turn those ideas into business value using technology and design-thinking process.
Our admissions office provides proper and accurate financial counselling (FC) of estimated bill sizes to patients who require an inpatient stay, besides bed management functions.
I enjoy working with our staff to implement creative solutions to serve our patients better.
Our staff were enthusiastic about a pilot that uses a robot to do FC via Zoom for COVID-19 patients in an isolation ward. As the pandemic tails off, Zoom FC is now a norm and we are renovating our admissions office with Zoom facilities to serve patients better.
Be open to cross-functional experiences
At our business office — an important hub for patient billing services, the team has KKHelpBot which assists patients with general billing and MediSave enquiries, and refund requests. The robot comes with a hybrid chat function that allows seamless escalation to human agents.
I'm very proud that KKH piloted it and successfully rolled it out across SingHealth hospitals.
In addition to being KKH's CFO, I'm also SingHealth's Deputy Group CFO (Service Transformation and Education). My responsibilities are to:
provide financial oversight for the "One Campus" operations, such as implementing electronic payment options, deployment of chatbots for business office and RPA applications across the cluster, and
ensure the financial sustainability of the education enterprise at SingHealth, which seeks to enhance patient outcomes through continual medical education.
This role entails a keen understanding and appreciation of SingHealth's strategic directions towards integrated, patient-centred services, and the sustainability of education excellence in academic medicine.
It also involves strategic financial modelling to optimise resources, developing effective tools for financial data analytics, and implementing a robust finance framework to aid in service transformation and improving access to quality care for patients across SingHealth's institutions.
I find it greatly fulfilling from being able to contribute to excellence in patient care now and in the future through these key roles.
FutureCFO: What are some of the biggest challenges facing you as a CFO today? How would some of these challenges evolve post-pandemic?
GL: Ensuring financial sustainability is a mission critical responsibility for any CFO. In public healthcare, the challenges are many.
For example, the latitude for fee revision is limited and such moves come with sensitivities while our revenue is generated within defined parameters.
During the pandemic, COVID-19 and critical care patients were prioritised, with elective and non-urgent cases put on hold. This led to a material reduction in the hospital's income from the latter two patient groups.
With the current situation, the challenge is to ensure that we are able to return to business-as-usual while still maintaining the capacity to ramp up pandemic duties or for attending to more serious COVID-19 patients.
Our operational expenses are also very sensitive to many factors. Being a manpower intensive industry, labour cost takes up the lion's share.
And as we require staff with specific skillsets, we have very little room to manoeuvre in terms of manpower expenses.
Professionally trained healthcare workers form the backbone for any healthcare system. Attrition of both local and foreign manpower during COVID-19 was a big issue. It was a challenge to be able to quickly fill vacancies, while healthcare workers were under pressure fighting this invisible enemy.
COVID-19 has taken a toll on our healthcare heroes physically and mentally, as they worked tirelessly with grit and tenacity, making sacrifices to save lives and provide the best care possible for our patients.
Refrain from focusing on one area but be open to different areas of business
Post pandemic, we will continue to take care of our staff and invest in numerous initiatives that enhance their morale and well-being — with the goal of retaining talent.
The other significant impact of COVID-19 for staff is that we had to quickly adopt new ways of working — where possible, staff were placed in split teams or advised to work from home; workflows and processes were moved onto digital mediums.
This 'new normal' means higher IT costs. For example, the conversion of desktop PCs to laptops and the associated acquisition costs, and video-conferencing licenses.
Going forward, the headwind of inflation is real. Availability of healthcare equipment and consumables during COVID-19 were tight and costs inevitably increased.
Supply chain disruptions brought on by strict lockdowns further compounded price increases. Costs continue to rise even as the pandemic subsides. Inflation is a challenge every business has to deal with, even in post pandemic.
We also needed to continue to provide a 'cyber-safe' remote working environment for staff.
Traditional face-to-face meetings are now conducted online. We've invested in video-conferencing pods for the office and equipped clinics to provide telemedicine consultations to eligible patients.
Even after COVID-19, these investments will continue to be of great value to our staff and patients, putting us on a better footing should another disease outbreak take place in future.
Despite the impacts, the pandemic also served as a catalyst for digital transformation and drove the accelerated adoption of e-payments, chatbot solutions, FormSG, RPA and AI.
In tandem with Singapore's push for digital payment, KKH embarked on a cashless payment journey to encourage bill payment via the Health Buddy — an app that allow users to access health information and services anytime, anywhere or Singapore's HealthHub apps and other digital modes such as internet banking, electronic direct debit, and GIRO, an automated electronic payment service linked with a user's designated bank account.
While in-person transactions posed potential health risks during a pandemic, online payments negated such risks. By June 2021, credit card transactions had reached 60%, followed by NETS at 20% and online/mobile app payment at 18%.
FutureCFO: Do you find gender an issue in your career? How would you want that to change?
GL: Michelle Obama said at the Mandela Washington Fellowship for Young African Leaders in July 2014: "No country can ever truly flourish if it stifles the potential of its women and deprives itself of the contributions of half of its citizens."
The same holds true in healthcare. In SingHealth, we are proud to have Professor Ivy Ng as group CEO leading Singapore's largest public healthcare cluster. She was conferred the President's Science and Technology Medal in 2021 and won the Her World – Woman of the Year 2012.
Other female administrative leaders in SingHealth include Margaret Lee who holds dual roles as the Deputy Group CFO of SingHealth (regional health system and strategic finance) and the CEO of SingHealth Community Hospitals. We also have Audrey Lau who is the Group Chief Communications Officer and an Executive Director in SingHealth Fund.
There is no glass ceiling in my healthcare career. In fact, two of the four deputy group CFOs in SingHealth are women — Margaret Lee and I.
I have every confidence that there will be more capable women in healthcare leadership positions in Singapore. Companies can play a more proactive role in grooming and encouraging more women to take up leadership roles.
Existing leaders can start by being advocates and mentors to women with high potential and leadership qualities. Sponsorship from the top will sharpen, unlock and accelerate their career trajectory.
It's important for a CFO to have the ability to integrate the needs of various business stakeholders
FutureCFO: What's your advice to female finance & accounting professionals who aspire to become CFOs?
GL: Taking the core competencies of finance and accounting as a given, the CFO role extends beyond finance and accounting. It often encompasses human resources, IT, risk and governance, and operations.
It is important to have good negotiation skills, and a collegial disposition to work effectively and harmoniously as a team.
Yet, one has to be bold and courageous to transform business processes through technology, to push policy boundaries, level up the capabilities of staff with higher skillsets such as data analytics, RPA skills, and process review acumen and have the confidence to challenge long-established processes in order to serve the stakeholders better.
It's important for a CFO to have the ability to integrate the needs of various business stakeholders and allow the finance function to serve them better, and in so doing, move the overall business to new heights and achieve a sustainable business bolstered by good governance.
I also encourage all young accountants to do the followings:
Learn as much as you can while collaborating and working as a team
Refrain from focusing on one area but be open to different areas of business
Be open to cross-functional experiences.
FutureCFO: Tell me something about yourself: What are your hobbies? How do some of these help you relax outside work or inspire your work?
GL: I love to go for walks — anywhere outdoors! Walking relaxes the mind. At times, I find solutions for work issues while walking.
I also enjoy taking photos of family, friends and nature — landscapes and skies, sunrises and sunsets, flowers and animals, and so on.
Photography is a nice hobby and a useful skill — I always take pictures of my staff at events like our finance division walk. There are lots of precious memories captured, while we bond as we exchange photographs, laugh over the poses, and share our thoughts along with a joke or two.
Travel brings me joy when exploring beautiful foreign lands and sampling different cuisines with my family and friends. When you explore the world, the exposure you gain can be useful in the course of work:

You learn to be open-minded at 35,000 feet and look at things from another point of view — it can bring creativity and inspiration to your workplace.
Interacting with people from different cultures and walks of life boosts your general knowledge, emotional intelligence and social skills.
You learn to cope better under pressure and manage your stress levels while being away from the comfort of your home. Self-confidence is built along the way when you know your strengths and weaknesses well.
You are less scared and more open to changes and unexpected events. With a positive view of yourself and a resilient attitude, you will be able to withstand or recover quickly from any difficult condition or situation.
All these are very useful traits that can be of great help at work and in life.