Organisations are keenly aware of the important role data plays in the decision-making process; and much has been discussed about operating with a data-centric mindset.
Acknowledging that terms such as Big Data and Artificial Intelligence (AI) exist is no longer enough. As firms strive to foster a data-centric mindset throughout the organisation, it grows clear that lacking a data strategy will likely hinder future growth.
A 2021 study by New Vantage Partners revealed that some 70% of the Fortune1000 companies surveyed lack a well-articulated data strategy, despite being aware of the importance of having one.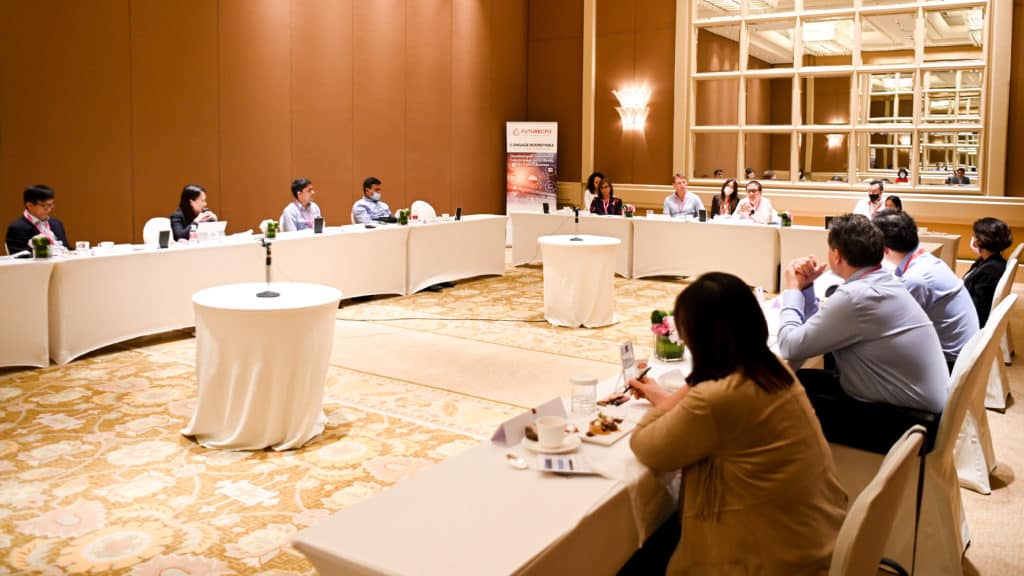 Attendees at a roundtable discussion hosted by MicroStrategy hailed from organisations in different verticals that were at varying stages of their data journeys. Topics discussed included the benefits realised with having a well-articulated data strategy and how best to implement and execute such a directive.
Insights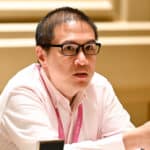 For Paul Loke, director (technology) & CIO at the Accountant-General's Department, driving the use of analytics in his organisation served primarily to change the way people made decisions and encouraged a culture of risk taking.
The Accountant-General's Department handles finances, payroll, claims and internal audits for Singapore Civil Service. Several years ago, the Department deployed MicroStrategy's platform with the aim of upskilling the public sector finance profession and increasing the use of data to drive decision making.
The organisation's data management journey has continuously evolved, and the Department has been working with government agencies to strengthen risk management practices.
"What started off as an attempt to help finance teams analyse transactions led to 'interesting' reports getting churned out. A wide variety of permutations emerged, and we realised that even within a single ERP system, people had, over time, interpreted and used fields differently," shared Loke. "We had to perform data cleansing and figure out how to organise all that data. There is now a strategic thrust to centralise the majority of government agencies onto two core EPR suites, and we now serve as the analytics platform for government finance."
This initial foray into analytics resulted in a significant amount of innovation across various government agencies, as staff and departments tried to define which financial aspects they wished to analyse, while questioning boundaries to set for what would be termed 'abnormal behaviour'.
"It was a big mindset shift and I'm thankful that we pressed on," said Loke, adding the journey is still very much an ongoing one. "We've gone on to examine a greater number of issues and have experimented with robotic process automation (RPA) to undertake mass data extraction for analytics. This increased the granular analysis that finance staff can undertake and facilitated more targeted and in-depth audits for our client agencies."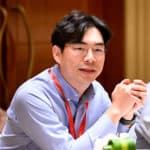 Having an analytics deployment uncover anomalies is a situation that KW Chung, head of sales engineering, APAC, at MicroStrategy, has encountered numerous times.
"Analytics should serve to provide a shortlist of behaviours that people need to look at, and the platform should be used to pick out what constitutes misbehaviour," said Chung.
Change management
The discussion questioned how flexible a data strategy should be, given varying demands from different aspects of the business and a constantly changing business landscape.
An assistant vice president of IT at a local bank highlighted the importance of change management while still keeping aligned with a pre-defined strategy. He also brought up the need for careful consideration with regard to the cost and viability of data maintenance.
"If you start a data strategy that includes seven years of data, coupled with the different types of analytics you want to run, vendors could come to you with a price that is too high; you'll then need to reshuffle the pieces of the strategy for the time being, which brings no small amount of complexity to the table."
Changing business requirements is a problem we all have to live with, Chung said, pointing out the rule of 18-85, which states that in 18 months, some 85% of current requirements will cease to be relevant.
"We need to understand that strategies change along with the company, so the bigger question should be how this could be addressed more holistically," said Chung.
Top-down approach
IT needs to work in tandem with the business to ensure the data strategy keeps up with changing requirements, said the head of engineering & development for data and BI services at a European bank. The European bank's data platform has evolved over the years, having dealt with challenges around scalability, trustworthiness and data integrity.
"Have a credible data strategy and look closely at the data engagement process with users and educate them about how the data is to be consumed in the right form," he said. "You need commitment from leadership to ensure consistent funding, while employing best practices for security and governance.
"While there's a clear trend towards AI, be clear as to what you want to use it for. Don't get carried away and make huge investments. Go step by step, sanitise your data then start building your AI models. It's all about identifying what the real value for the business is."
One too many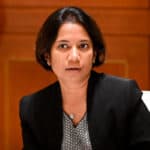 While it may be detrimental for an organisation to lack a data strategy, having disparate data strategies across different departments could prove more debilitating, said Priti Jauhari, head of supply chain technology at Johnson & Johnson, who highlighted the need for an aligned data strategy.
"The balance of foundational data capability varies across different departments, and connected insights will not be possible without an aligned technology landscape, especially in large organisations.
"The Covid-19 pandemic has accelerated the need for integrated data in the supply chain and has made it more critical than ever for enterprise architecture to be aligned."
Clean data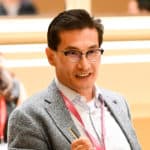 Standardisation and clean data are key ingredients in any successful analytics strategy, said DonSeok Ahn, head, global medical technologies at Reckitt, who shared how the drive to derive insights from data is sometimes hampered by having non-standardised KPI dashboards across different markets within the same organisation.
"We have needed to spend time and effort to standardise the KPI so we can get clear visibility of what's going on in each market," said Ahn.
Chung concurred, sharing how working with the pharmaceutical industry was one of the toughest Extract, Transform, Load (ETL) tasks he had encountered.
"Sales data comes from different pharmacies and it's all dirty and almost impossible to consolidate into a single structure. It is important to control the downstream usage of data, so everyone is on the same page. Collaboration may sound easy, but it's actually impossible if everyone has different definitions of the same thing," Chung said.
People first
ComfortDelGro, a Singapore-based transport firm, aims to be a data-driven organisation and as part of its data strategy, invests heavily in technology and people.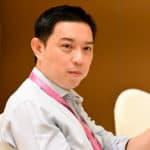 "People are the most important – they must understand the value proposition of leveraging data for their business," said Loh Teng Joo, VP, group digital, ComfortDelGro, adding his organisation had opted to stay vendor-agnostic. "We will train and enable our staff with data capabilities."
Loh shared about how a Data Centre of Excellence was formed at ComfortDelGro, a team which aimed to discover, trial and deploy viable data use cases for the various business units.
"It is important the power of data and use it in compliance with data policies," said Loh.
End result
According to Chung, IT's main role from a data strategy perspective should be that of getting cleansed data into the platform. Doing so would enable the business to step in, create the content, interact with the information and take action.
"The big mistake we used to make in the past was giving the content creation job to the IT shop. While we now have tools that allow people to create their own dashboards and visualisations, time which could have been spent on actual reporting is instead used on the data obtaining process.
"If we can rebalance this allocation and make it convenient for data to be obtained, the business side can focus more on creating the reports they want, and that's how it's supposed to be," concluded Chung.