Editor's note: For our Female Leadership in Finance Series, FutureCFO editor Teresa Leung recently had a chat with Sereen Teoh (pictured below), CFO at BIG Loyalty.
Teoh shared with us her thoughts on some of the gender-related challenges at work and how to overcome them, advice on how to deal with the new normal as a finance executive, and how she reimagines borderless digital currencies as a "point junkie".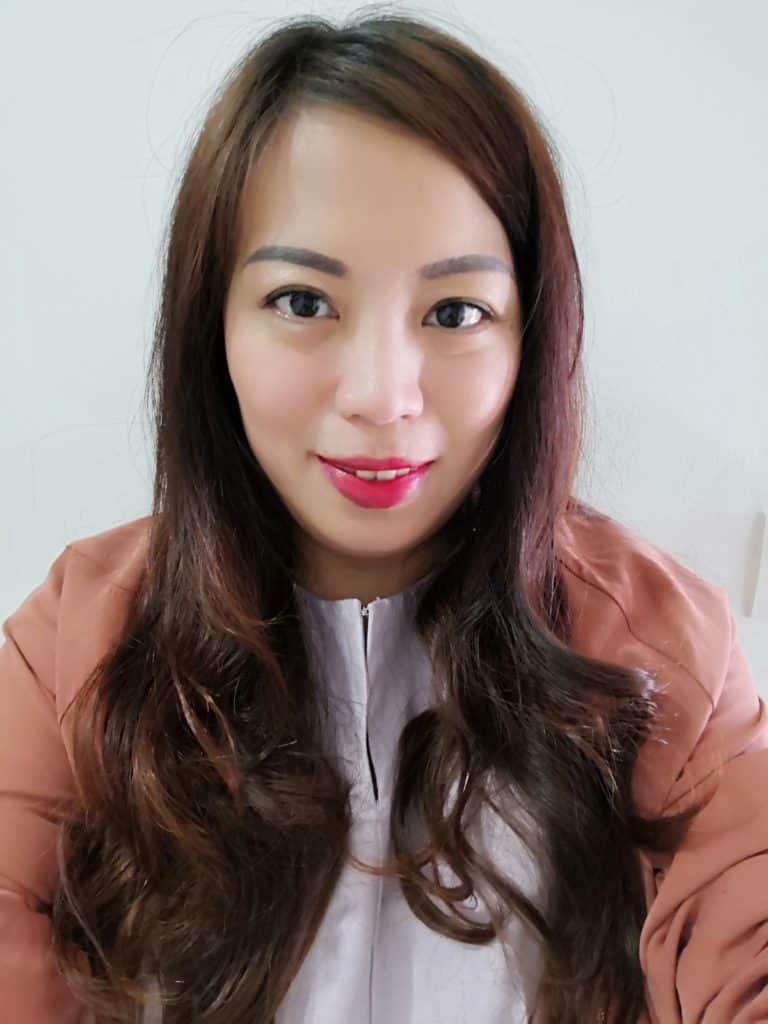 FutureCFO: Can you share with me your finance career journey? When did you start to become interested in finance?
Sereen Teoh (ST): I was born and raised in a small fishing village in Penang, Malaysia where I've dreamed of becoming an accountant since I was small. I achieved that dream. And now I'm the CFO of BIG Loyalty, owned and managed by BIGLIFE Sdn. Bhd., a subsidiary of Airasia Digital.
I bring with me more than 20 years of extensive experience from startups to global multibillion-dollar organisations, including the two largest banks in Malaysia and a renowned low-cost airline loyalty programme.
FutureCFO: What are your responsibilities as the CFO at BIG Loyalty?
ST: I'm reporting to the CEO and board of directors, providing leadership in all aspects of business and finance, including strategic planning, annual business plan, rolling forecast, financial management, treasury, regulatory reporting, internal controls, taxation, and procurement.
I also have a role to play in business development, including corporate finance, investor relations, capital raising, corporate exercises, valuation, and company secretarial activities.
In addition, I deputise for the CEO — as and when there's an absence of one — to provide strategic vision, champion product development and pricing strategy, and lead the corporate and organisational structure to meet growth demands and expand the company's business.
I am a strong believer in digital transformation. I learn from e-commerce giants while I shop.
FutureCFO: What are some of the biggest challenges facing you as a CFO today? Do you find gender an issue in your career? Or is it an issue in the finance and accounting profession in general in Malaysia? Why or why not?
ST: In every company we look at, the CFO should be the second most important C-suite executive, sitting next to the CEO and articulating a story about the financial results expected to realise.
An effective leadership team depends on the CEO and CFO being a great double act. In general, if both CEO and CFO are men, I could see it's pretty much a 'boys club' and you could see the pair appear in every meeting and everywhere together.

However, in the case of a male CEO and a female CFO, the female executive has a hard time breaking the mould to get some credibility. So this is my point of view.
And this has been one of the biggest professional challenges — most notably if the CEO is a man with a very big self-serving ego. In this case, he often feels insecure and tries to cover that up while protecting himself from being bruised by a female CFO.
His ego is also running the show. He might be cocky, strong-willed, and overconfident, rejecting the CFO prospective because of his ego.
Nevertheless, I do see the gender gap in finance both a challenge and an opportunity with the right outlook.
If you take off the energy spent on fitting into a male-dominated environment, you'll see the boldest version of yourself. For myself, I've realised that I'm more willing to take risks, to be more powerful, and most importantly to unleash my true capacity.
Maintaining this philosophy has enabled me to build a thriving career that spans a range of different organisations including a government-linked company and an entrepreneur-driven company.
FutureCFO: What's your advice to female finance & accounting professionals who aspire to become CFOs?
ST: I worked extremely hard during the initial stage of my career, which sometimes meant extra-long working hours.
But I was determined and I made every hour count — both in terms of helping a company and my personal career growth. In today's world, it's important to become an expert at something, thereby becoming a valuable resource to others.
To do so, you should always build skills beyond those required for your job. That way, you'll open yourself to more opportunities and advancement. That's exactly what I did when I became the points expert! And now BIGGIE, BIG Loyalty's new mascot, is based on me.
Also, think broadly and act professionally. Go beyond your job description, be proactive and move the business forward in everything you do.
Whenever you meet obstacles or challenges, you should think broadly to see what is the best solution for the company, instead of what is best for your own work or the constraints of a certain policy.
In today's world, there's no more "No" in the CFO dictionary. "No but maybe we could explore…" is something that the board and the CEO would like to hear.
You shall carefully evaluate the different options and the related risks and propose the best for your company. Even when you're still young and junior, you have to try to think from your superiors' perspectives if you want to become a CFO.
You can make proposals and offer solutions, but you have to act professionally within the scope of your role without making decisions on behalf of others.
Ultimately, the CFO still needs to be somebody that executives can trust implicitly to cut through all the biases and be the honest broker in decision-making and running financial analysis.
If you take off the energy spent on fitting into a male-dominated environment, you'll see the boldest version of yourself.
FutureCFO: Do you have any advice in general to finance people on how to deal with the new normal during and post-pandemic?
ST: I do see how CFO creates business growth in the new normal during and post-pandemic in following three phases with the "5Rs":

Phase 1: Resolve and Resilience
This phase is about how to address the immediate crisis. Some of the issues that we need to ponder on include:
How to conserve cash and how to optimise cash reserves to remain solvent
How to develop two to three integrated scenarios that encompass multiple eventualities, for instance, the paths that the pandemic might take and the geographies or industries that are poised for faster recovery than others
How to institute a communications plan. A CFO takes a leading role in crisis management while a "cash culture" must be communicated as a priority throughout the organisation. It's equally critical to communicate this proactively with the board and investors as well.
Phase 2: Return
This phase is about stabilising the business and thus how to bolster productivity, how to re-evaluate your investments and make decisions, and finally how to turbocharge your FP&A team for coming up with a true rolling forecast and monitor and manage KPIs. All these are key to success.
Phase 3: Reimagine and Reform
This phase is about thriving in the next normal, thus conducting transformation, considering M&A for inorganic growth, and accelerating digitisation are key.
FutureCFO: How should finance leaders remain hopeful? BIG loyalty is the loyalty program of AirAsia — perhaps you can share with us how you as the CFO for a business related to air travel face and navigate the current challenges to the industry?
ST: COVID-19 has impacted travel segments everywhere since March 2020 and we are still not sure when international travel restrictions will be completely lifted.
Fortunately, BIG Loyalty started to venture into lifestyle in 2018, which has helped minimise the impact of COVID-19.
We started to see a return on our lifestyle investment during the lockdown period from March 2020 onward. BIG members started to redeem lifestyle products — such as e-commerce vouchers — rather than travel-related products like flights and hotel stays.
We've also taken this downturn period to revamp our BIG Loyalty app and launch BIG Deals — a variety of lifestyle vouchers — to capture the boom in e-commerce and also to ensure business sustainability.
I do agree that growth has slowed but we remain hopeful for a modest rebound next year. I believe 2021 is a year of recovery for us as we continue to navigate through uncertain times.
We have the following key focuses for 2021: Maintaining positive and healthy cash flow as uncertainty remains; focusing on key initiatives to bring business growth, sustainability and stickiness; and continuing to focus on delivering the five-year business plan for business continuity.
Whenever you face challenges, you should think broadly to see what is the best solution for the company, instead of what is best for your own work or the constraints of a certain policy.
FutureCFO: Tell me something about yourself. What are your hobbies? How are some of these help you relax outside work? Do some of them inspire your work?
ST: Before the global lockdown, my family and I loved to travel and see the world. The higher you climb the career ladder, the blurrier the line between work and personal time becomes. Thus, traveling during the weekend was what we liked to do to truly bond as a family, especially with my six-year-old daughter and 10-year-old son.
During the pandemic, my interest and passion have shifted to online shopping. I am a strong believer in digital transformation. I learn from e-commerce giants while I shop.
I am a point junkie and also a value hunter. I love BIG Loyalty products and I love the company. I do believe BIG Points would become a borderless digital currency across ASEAN, where I could convert an undesired currency for spending abroad while traveling without any gain/loss in foreign-currency exchange — for instance, converting my BIG Points into Rakuten points that I could buy a cup of coffee while vacationing in Japan.
FutureCFO: I noticed you were the acting CEO for some months in 2018. Are you interested in becoming the CEO one day? Why or why not? What did you learn from the role of acting CEO?
ST: Yes, with all the credibility and as a trusted advisor to the board of directors since 2015 when I joined the company, I was nominated as acting CEO from May to Nov 2018 when the then CEO departed in Apr 2018.
Being a professional accountant, I didn't see the CEO role as my cup of tea initially, asking the board to search for a new replacement while I temporarily acted for a few months.
Without any regrets, I found the acting role exciting and eye-opening. And it was a role I found fulfilling when I continued to roll out new products, secure new partnership, turnaround the financial performance by multiple folds, go down to the ground and meet people during media briefings and public launches, serve as the public speaker in customer conferences around the world especially those related to the BIG Loyalty journey and the ASEAN expansion plan.
So, if I am given a chance, I'll be fully committed to becoming the best CEO in near future and use my forte in setting up and utilising data as well as my number sense to turnaround the company.
I'm capable of turnaround by navigating and resolving complex issues, with expertise in drilling down into details and on-the-ground execution. I also possess solid qualifications in developing good corporate governance, productivity improvement and implementing change management by using technology instead of growing headcount and overhead costs.